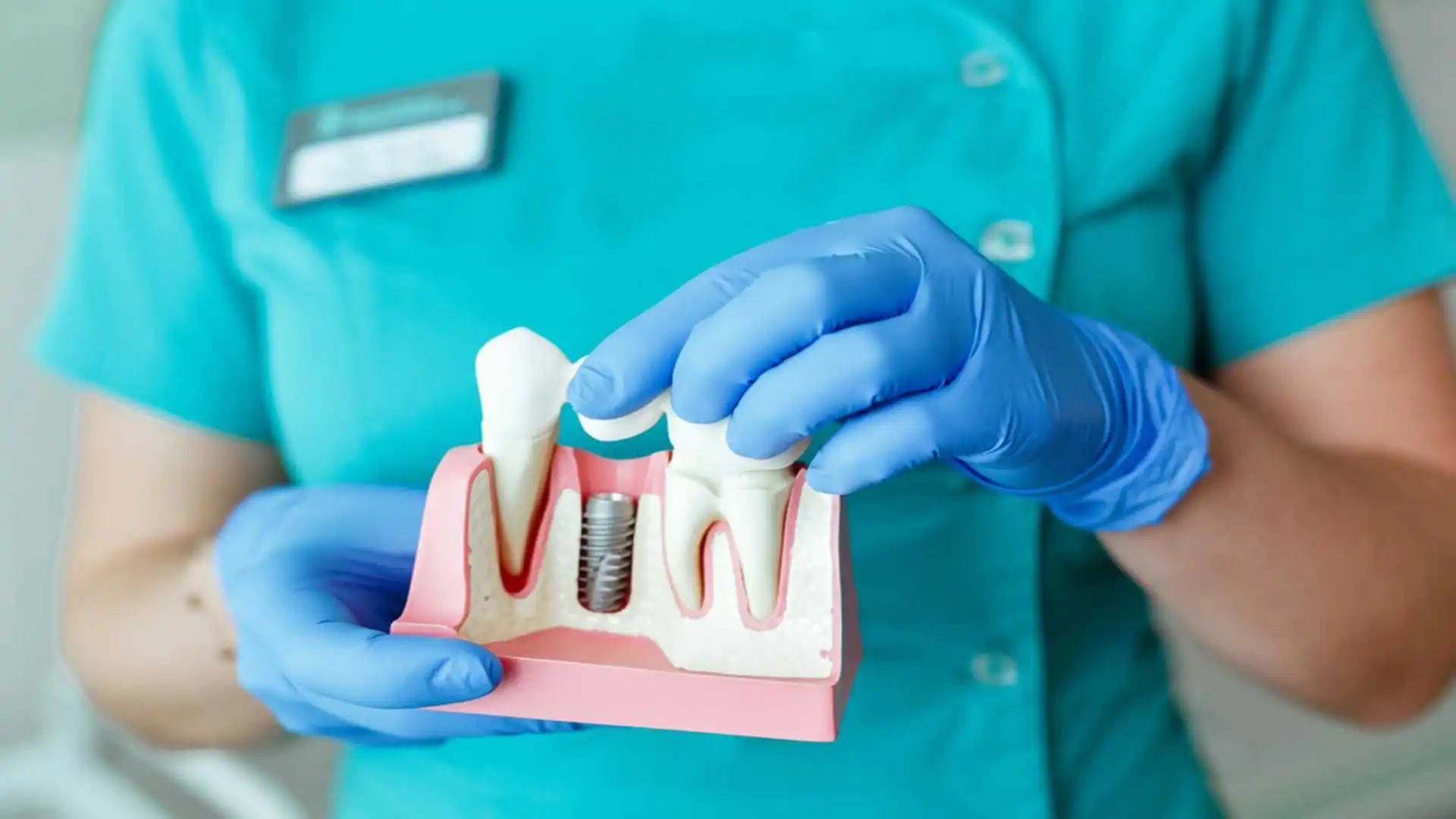 All You Need To Know About Dental Implants
Unfortunately, a whopping 178 million Americans are missing at least one tooth. Whereas, around 40 million Americans are missing all of their teeth [1]. This is due to several factors. For one, dental decay has become so prevalent. Also, 15 to 20 percent of all adults aged 33 to 44 have some form of gum disease [1]. Tooth loss is a big issue because it can result in teeth shifting. Beyond aesthetics, it can eventually lead to gradual bone loss. Luckily, modern dental implants have come a long way. Teeth implants have been used for over 30 years at this point and they are the closest you can get to healthy and natural teeth [2].
What Are Dental Implants?
Dental implants can be thought of as artificial roots. The procedure involves taking screws and surgically implanting them into your jawbone where you are missing teeth. Because of this, they can bond with your jawbone which can prevent further bone loss. From there, a tooth crown is made which is custom designed to match your surrounding teeth. Thus, it results in a natural aesthetic and the strongest replacement option available. Not only will it look natural to the naked eye, but it will both feel and function naturally, as well.
Are Dental Implants Worth It?
Teeth implants are much more than a cosmetic dental treatment procedure. Partial or full dental implants come with numerous benefits outside of enhancing the aesthetics of your smile. For one, they can help to ensure that you are able to eat foods naturally once again. Because dental implants are incredibly strong and durable, you will be able to have a much easier time eating. Also, it can eliminate any bone loss that you would otherwise have when you lose teeth. Beyond the structural benefits, it can offer you much-improved speech capabilities and greater convenience being able to avoid having to take out your porcelain dentures all of the time.
How Long Do Dental Implants Last?
At My Dentist, you are getting professional dentists through your dental implant process and you can expect your new dental implants to last for over 25 years in many cases. While this will be determined by several factors, oral implants are designed to be a rather permanent tooth replacement option. That being said, it will depend on certain things. For one, it will depend on the skill of your dentist. By having your cosmetic dental implants handled by professionals at My Dentist, you can rest easy knowing you are in the best hands. Along with this, it will depend on how you care for your teeth implants, how you use your teeth, the location of the dental implant, and your lifestyle habits.
Should You Get Dentures or Implants?
There are plenty of things that you should be considering when you are weighing this decision of dentures or implants.
- Dentures Cost vs. Dental Implants Cost
Perhaps the greatest difference between the two is the cost. Dentures cost are typically going to be covered under your insurance plan whereas teeth implants cost is usually classified as cosmetic dentistry cost. Because of this and due to the high cost of teeth implants, dentures will typically be much more affordable.
- Dental Dentures Durability vs New Dental Implants
Dental implants are meant to be a permanent solution to your tooth loss. As a result, it's important to consider the durability factor. Dentures will need frequent maintenance and replacement.
- Dentures And Implants Oral Health
The price of dental implants is higher but is more than worth it when you factor in the health ramifications that come from a missing tooth. As mentioned, you will experience bone loss in your jaw which can lead to gum loss and an increased risk of losing even more teeth. Likewise, it can end up causing major structural changes to your face which can negatively affect your appearance.
When you are looking at your options for teeth implants in Pensacola, My Dentist has you covered. We can offer professional consultation to ensure you are able to make the most informed decision with regards to dental implants.
References:
[1] https://www.prosthodontics.org/assets/1/7/ACP_Talking_points_for_Missing_Teeth_1-12-15.pdf
[2] https://www.aaid-implant.org/dental-implants/what-are-dental-implants/